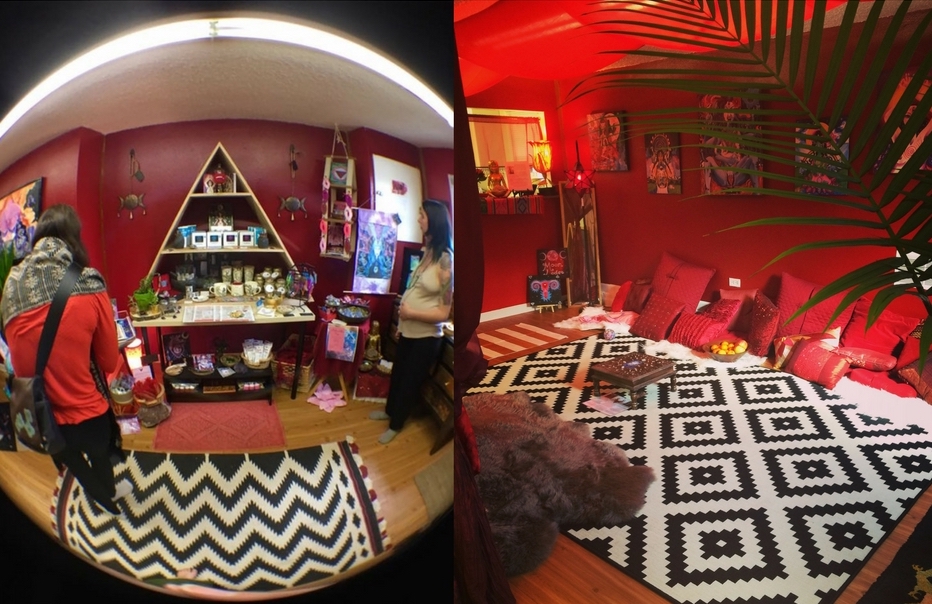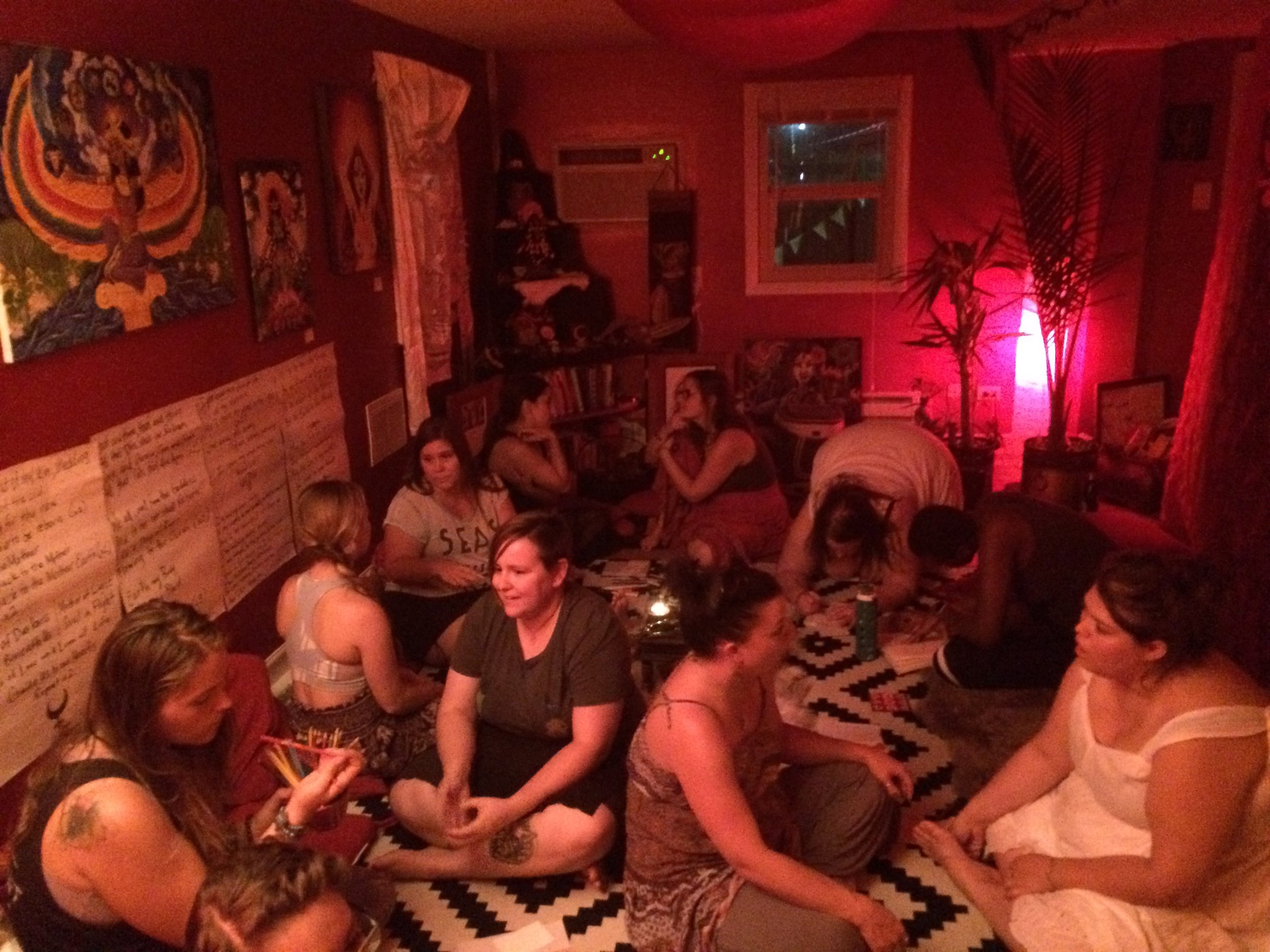 Womb Wellness Shop
T-F 10-6 Sat 10-7
Red Tent New Moon Ceremony
Wednesday 5-8pm Saturday 5-9pm
$10 for non members, free for members
Visit Moon + Womb's shop for a selection of handmade and consciously sourced items to inspire womb wellness. Menstrual cups, sponges, yoni eggs, yoni steam herbs, natural beauty and body care, smudges, crystals, waist beads, books, locally made art and pottery are among our shelves.
Join us each month on the Wednesday and Saturday around the New Moon to celebrate our ceremonial gathering of menstruation and sisterhood, the Red Tent. Facilitated by Liz Ogletree, the Red Tent is a modern revival of the menstrual huts and moon lodges of tribal times, and a celebration of the experience of being a woman. Check the event calendar for more details on The Red Tent and our monthly gatherings.
Womb Grid Meditation
Fridays at 11am
FREE
Join us every Friday morning at 11am in the studio for our Womb Grid Meditation. The Womb Grid is an energetic field connecting all women, past, present, and future, through the womb, the portal, the space where life is created, formed, and birthed. We honor the rise of the feminine and the realignment of the womb grid in the hearts of all women in this 30 minute meditation. Come and grab a pillow, sink into your womb space, and heal the grid with your presence.
Pregnancy Ceremony Circle
w/ Geneva Montano, CPM, RM + CD
Second Saturdays, 2-4pm
January 13 | February 10 | March 10
Join us starting in January for our Pregnancy Support + Ceremony Circle at Moon + Womb, led by Geneva Montano, CPM.

Each pregnancy support circle has time for movement, meditation, teachings about pregnancy, birth, or parenting, expression, and parent blessings. Each one will be different, each one is created by the community present.

This circle is for women looking to link the connection between their spiritual experience and medical experience while pregnant. We encourage you to explore different techniques to connect to your divine body and your divine baby.

Vitals and fetal stats are checked before or after circle for those needing prenatal care. Pregnancy support circles led by community midwives and doulas are open to anyone by donation (no one turned away), not just our clients! Complementary prenatal care available to those in need.

More info about prenatals/homebirth midwifery care available at www.sacredbirthdenver.com


 
Women's Arts
See Calendar for details and pricing
Check our calendar for scheduled events featuring ways to get creative with other women in circle. Paint nights, knitting & crotchet circles, fabric dyeing, weaving, embroidery, beadwork, ritually created art and more, facilitated by Liz Ogletree, BFA.
Menarche Initiation
donation based rental
Liz Ogletree is currently in training with CAPPA to become a CLD. If you are in search of a doula for your upcoming birth experience, she is currently offering student rates as she completes certification. For more information, please contact us at moonandwomb@gmail.com. Moon + Womb will also be offering a monthly local doula networking meet-up. Check calendar for details.
For our sisters, daughters, granddaughters, nieces and friends coming into their first blood, Moon + Womb can prepare a uniquely designed ritual to honor the initiation into womanhood. We work closely with you and the honoree to create a memorable event hosted in our studio space, with options for a casual gathering or an elaborate ritual. Please contact us in the form below for more information on planning a Menarche Initiation with us.
Are you a leader in your community in need of a space to host your gathering? Do you create a product that you would like us to carry in our shop? We offer our space and invite collaboration within our community at accessible rates. Contact us below for more information or email us at moonandwomb@gmail.com.